7 Best Tourism Spot in Bali Indonesia
Bali has always been known as a leading tourist destination with tons of attractions that are attractive to many tourists, both domestic travelers and even people around the world, also recognize that Bali is a vacation paradise. Accordingly, several tourist attractions are becoming identical to Bali. This can be noticed from the number of tourists who attend these tourist spots. In general, which one is your favorite tourist attraction? Check out the information below.
Kuta Beach is one of the tourist destinations in Bali, both local and global. It's not complete if you don't stop by Kuta Beach while on vacation to Bali. One thing that is interesting about this beach is that there is one green turtle habitat whose existence is almost extinct. But now, the turtles have been moved to Tanjung Benoa Beach, Bali. Kuta Beach has a long coastline, so this place is perfect for a place to enjoy the sunset. In addition, many tourists spend time at Kuta beach to surf.
Besides Kuta beach, Bali is very synonymous with Tanah Lot Temple. This tourist spot is famous because this temple was built on a cliff in the middle of the beach, which can only pass when the ocean's state is in a low-tide state. The temple perched on a cliff is what attracts tourists when visiting Tanah Lot Temple.
Tanah Lot means land in the middle of the sea. As the name implies, this temple sits in the middle of the ocean indeed, is always amazing and full of visitors. What is even amazing, if you look at the Tanah Lot Castle from a distance, you will see that it looks like this temple is actually in the middle of the sea.
Next to this temple, there is a unique photo spot. There is also a spring of fresh water that lies in the middle of the sea around this location. This water source under the temple building in the middle of the sea is believed by the local community to be holy water.
Besides beaches, Bali also has waterfall tours such as Aling-Aling Waterfall. At 35 meters high, Aling-Aling waterfall has a unique phenomenon. The falling water splits into two changing waterfalls, while the waterfall on the right has a larger water discharge than the one on the left.
Aling-aling waterfall is located on Jalan Raya Sambangan Village, Sukasada, Buleleng Regency, Bali. Around it, some high cliffs and trees make the atmosphere more relaxed and more beautiful. In the waterfall area, there is also a pool that you can use for swimming or bathing.
Garuda Wisnu Kencana Cultural Park
The Garuda Wisnu Kencana Cultural Park is ​​240 hectares wide and will become a world-class Cultural Park. In this park, lies a giant statue made by Nyoman Nuarta. Here you can find a theater stage that performs Balinese Traditional Dance every day. This Cultural Park also displays several works of art in Bali. The main attraction is some kind of  artistic performances and grand events.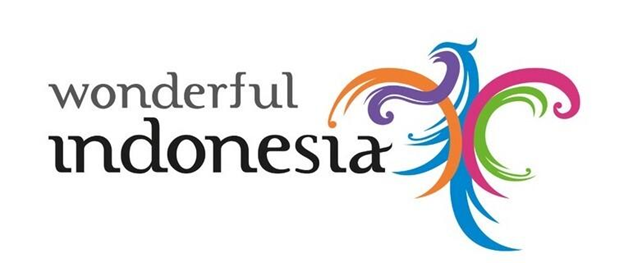 Clear water and calm waves are some of the features of Pandawa Beach. At Pandawa Beach, you can find some pretty affordable reflexology shops.
One of the best angles for selfies on this beach is located at the Panca Pandawa Statue. In addition, on Pandawa beach, there is a photo spot carving the name of Pandawa Beach in the middle of a high cliff.
Not only natural tourism, Bali also has historical and cultural tourism such as the Batur Geopark Museum. In this place, tourists can get to know the history and the Gunung Batur Geopark more closely. The first time you enter, tourists will find a miniature of Mount Batur and a representation of natural history and culture.
The location of this tourist spot is in the Mount Batur area. If you depart from Kuta, it will take you 2 hours to get here. Enjoy the cool air and the surrounding scenery that refreshes your eyes while stopping here.
Other than Kuta and Sanur beach, there might be many other beaches in Bali that you do not know about. One of them is Batu Belig Beach, a sloping contour where the shoreline prevents parallel to the highway. Here you can sit back while enjoying the beauty of the sunset or take a walk along the soft sand beach. The location is in Jalan Pantai Batu Belig, Seminyak.
Whether your trips take you to a long stroll on beaches, delicious cuisines, relaxing spas and resorts or urban attractions, extra research will give you the best experience for your visit. Get to know more about Bali by visiting Wonderful Indonesia.