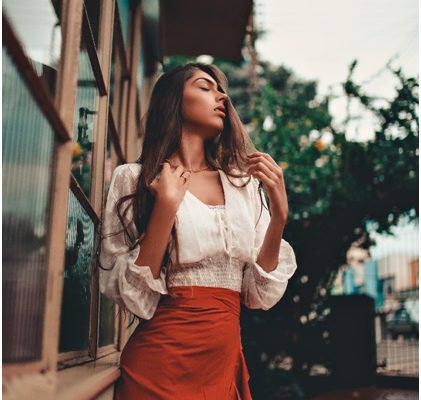 Cracking out the tassels like the true Señorita that you are seems to be the trend this season, and the minute I laid my eyes on this Whistles skirt I fell. in. love. The thing about Whistles is everything is designed with easy wearing in mind, and this skirt (be it as tassel-tastic as it is) is surprisingly easy to wear. Want to jazz it up a little for the office? Do it! Heading to a bar for some food and a catch up? It's got your back! Night on the town? You got it! Pair tassels with a blazer for some extra sassy-sass. Even on warmer days it can be teamed with a strappy top and some chic Oakley sunglasses for a cool slightly retro look. It has everything!
This blazer is from F&F and I kid you not, my best quality (and best priced) pieces are all F&F! I occasionally check their site when I grow tired of my usual go-to shopping websites and every time I find myself an amazing bargain that I can't get enough of, and this jacket is that piece this season!
And, talking of the wonderful crossover between quality and price, do you ever create your ideal garment in your head before even knowing it exists and then you just have to have it? That's exactly what happened with this trench. Upon wearing the rest of this outfit to work one day, I immediately knew what was missing – a burgundy suede trench – and voila, Rare London just so happened to have exactly what I was looking for *insert hallelujah emoji here*. A good trench coat is a wardrobe must all year round, particularly in the UK, so shaking it up with a new fabric definitely never hurt nobody, in fact, can I just take every colour please?
Finally, more coat news. Made famous by the likes of Max Mara and Celine, the robe coat is each year the most desirable and luckily, each year, the most copied on the high street – and thank the heavens for H&M! I picked this one up for less than £25 during H&M's student discount week with My Uni Days and it's quickly pawed it's way to becoming my favourite coat in my collection. Hooray for bargains!
And the glitter boots… The perfect way to jazz up the most boring of outfits with one simple touch. You couldn't get more 70s, and thanks to Hedi Slimane these glam rock inspired babies are around the high street today, gracing my shoe cupboard just like they were destined to. It was love at first sight – right there in ASOS's press showroom.